ICANN Employment Benefits
Comprehensive Healthcare
ICANN offers world-class healthcare benefits. To show our commitment to healthcare, premiums are fully paid for you and your eligible dependents. And, did we mention that there's almost no, or a limited waiting period? Benefits can begin as soon as you're hired. We value and support your and your family's health.
Flexible Work Arrangements
ICANN is a global organization with staff based all around the world. We know it can be challenging to maintain a regular 9-5 schedule. We embrace and welcome flexible work arrangements and schedules. To demonstrate our support, we provide staff with home Internet reimbursement, ergonomic assessments, and applicable equipment.
Compensation and Recognition
Your contributions do not go unnoticed. ICANN offers competitive salaries, generous support for retirement savings, and performance-based bonuses to all staff. We also encourage staff to recognize and reward other colleagues for their great work through our staff recognition program.
Generous Time Off
We know our teams work hard, but we value a healthy work and life balance. We offer generous time off - from recognizing public holidays in your country or territory to ample vacation allowances. ICANN locations are also closed from 24 December through 1 January and staff are paid during this time.
Wellbeing and Assistance Programs
We focus not only on your physical health, but mental, financial, and intellectual health as well. ICANN offers access to a global employee assistance program in addition to offering programs and hosting wellness events, fitness challenges, and educational sessions. These programs are designed to help you lead a healthy life and enjoy your ICANN journey.
Continued Education
Investing in our people is important. We offer tuition reimbursement that allows our team members to expand their knowledge and stay up to date on topics within their field. To support the professional growth of our staff, we offer hundreds of free online learning and in-person trainings and classes.
Ready to Join Us?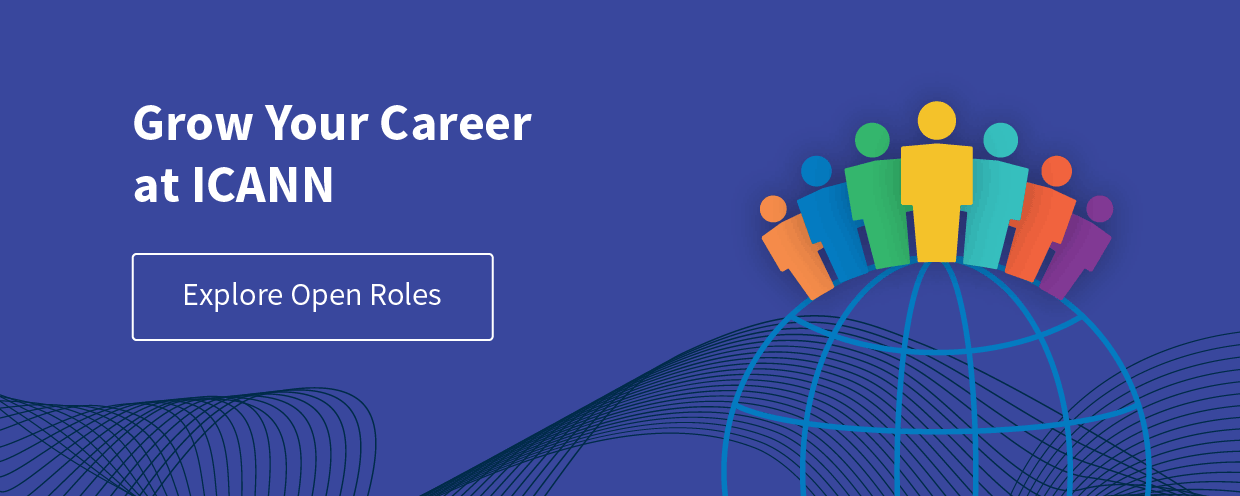 Disclosures of Your Personal Information: Access to your information will be restricted to ICANN staff who have a need to know the information to carry out their responsibilities regarding recruitment or employment. Your information may also be disclosed to governmental entities and authorities in compliance with all applicable laws, including those entities and authorities that are authorized to enforce applicable laws. We do not disclose applicant information to job banks, or to other companies or external parties. References will only be contacted upon prior approval of the applicant. For more information about how we use your personal data as part of your application, review our Notice of Applicant Privacy.